Each month I share the best things I read all month to over 700 subscribers.
The newsletter also includes free access publication links, presentation videos, and project updates, as well as any new content or resources.
Your time and attention are valuable, so I will not send more than one email per month.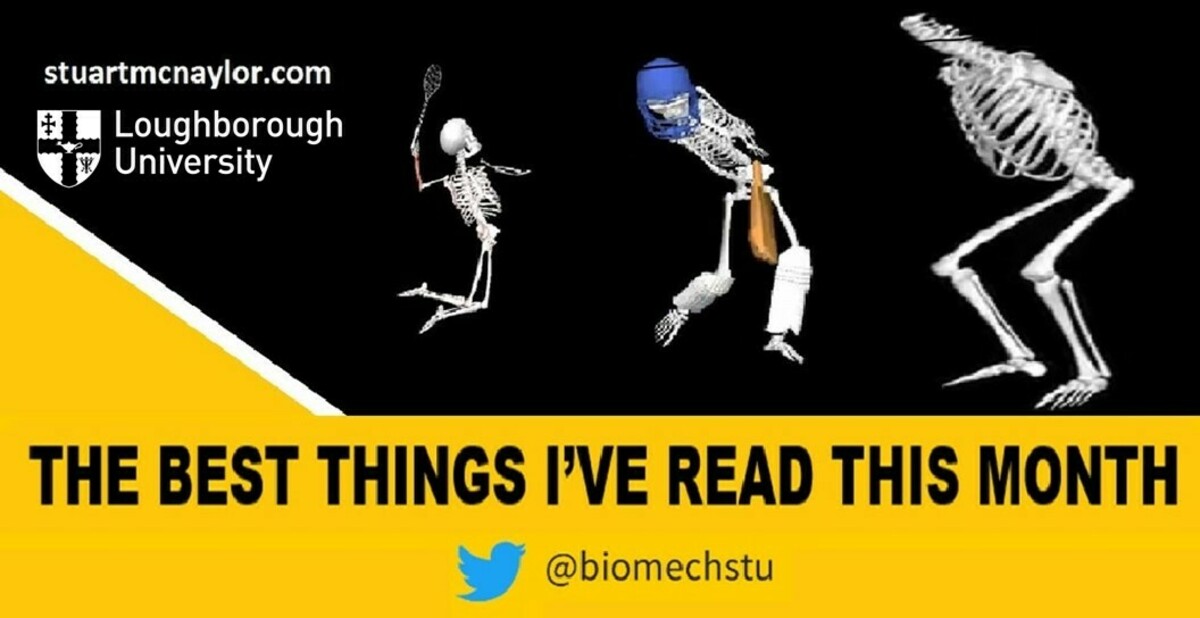 Happy new year! Fancy some reading?
Video, IMU, markerless, modelling, statistics, …
Resources, methods, and field-based loading
This month in biomechanics…
Internal biomechanical training load?!
'Second Brain', Load Monitoring, Motoneuron Output, and more…
A.V. Hill, Synergies, and Wearable Technology
New job and reading recommendations
Research quality, EMG, and resistance exercise
Award winning papers, parachute use, and women in mechanics
Writing tips, muscle adaptations, and free resources…
Normalisation, providing feedback, history, and more…
The history and future of sports biomechanics
Terminology controversy, beer mode, and more…
Olympics, Asymmetry, Reading, Writing
Figure design, statistical decisions, reviewer responses, and more…
GPS Technology in Athletes…
But first, a quick recap of some of the things I've been up to…