To return to the main Resources menu, click here.
Connected Papers is a useful resource to identify networks of connected papers, getting a visual overview of a new academic field or making sure you haven't missed any important papers in your search. You can see a good example for one of my papers here and in the image below, where the tool identifies sub-areas of the relevant literature. You can then investigate each paper further.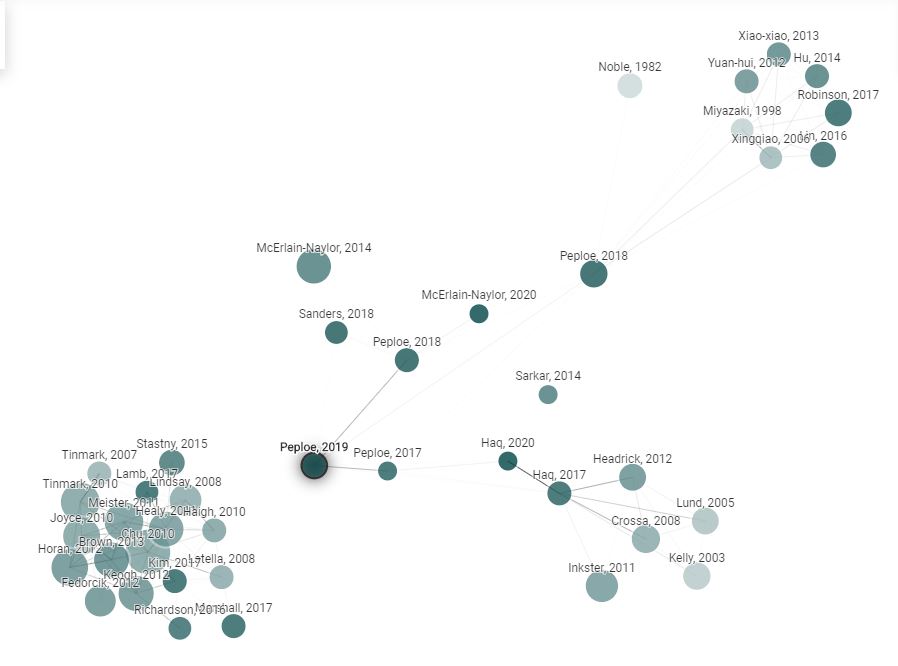 The unpaywall Chrome extension ia a free and legal way of skipping past the log in stage of accessing any papers that you would usually have institutional access to.